Experts in Directional Drilling
S&S Directional Boring specializes in trenchless technology, including directional drilling, pipe bursting and hydro excavation. We can install a variety of materials, up to 36" in diameter, in varying lengths with minimal excavation. Count on us for turnkey services to streamline your project, or pipe installation only, depending on your needs and budget.
With over 20 years of industry experience, we have the crew, equipment and knowledge to make your project a success. Learn more about our services, see the advantages of horizontal directional drilling, and contact us for a free estimate on your next project.
Directional Drilling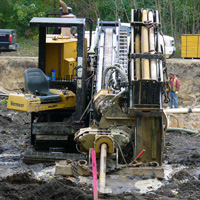 Directional drilling allows for installation where other methods don't.  We provide turnkey services from start to finish with minimal excavation, saving you money and time. Learn More.
Hydro Excavation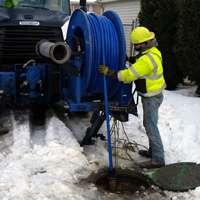 If you need to investigate for underground utilities, consider us your source. We can move soil effectively, efficiently and with less disturbance than traditional methods. Learn More.
Underground Infrastructure Installation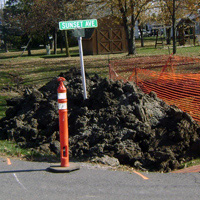 Our extensive equipment lineup allows us to install pipe from 1-36" in diameter, up to 1,500 LF. We have experienced crews ready to get your project started. Learn more.